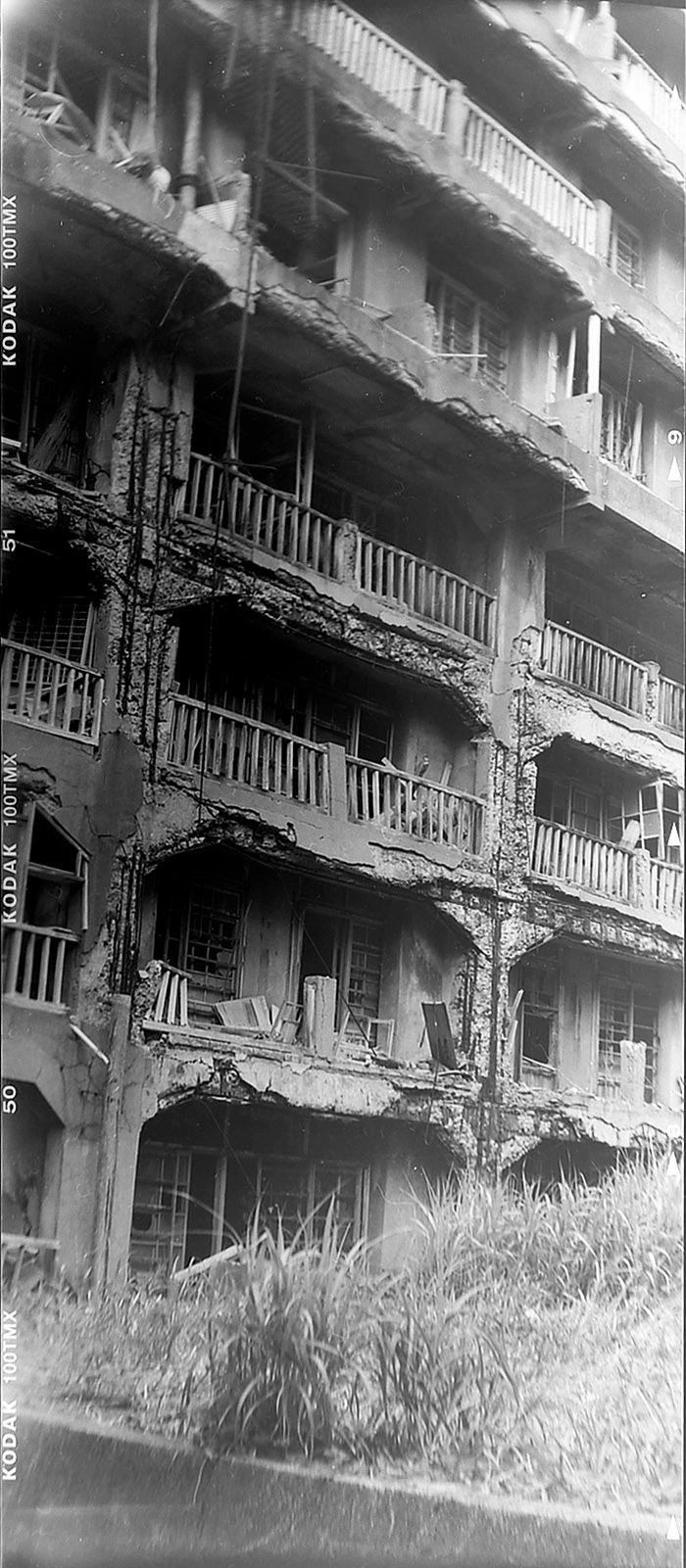 The Gunkanjima series takes as its starting point an existing reality in the far east of Asia: the growing tension between different countries over territorial disputes, as well as the concern of living in one of the most seismically active areas of the world.
          My motivation was not to record the remains of an abandoned city, or even to photograph that thing that we call reality. It was an attempt to explore a disturbing imagined experience. In that sense, these ruins could be those of a city destroyed by war or natural catastrophes.
The photographs were taken with a Kodak Folding Pocket 3A camera with 120mm black and white film adapted to the original format of the camera (8x14cms), getting 6x12cms negatives. With blurring and partial glazing in camera.